Tiffani Key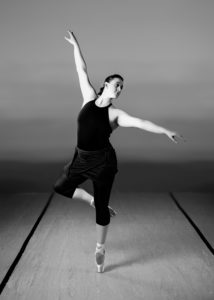 Tiffani Key, Owner and Director of Key School of Dance LLC, has over 20 years of dance experience.  She is trained in Ballet, Pointe, Jazz, Modern, and Hip Hop styles.
Tiffani started her dance training at the age of seven. At the age of twelve she joined Blue Springs Ballet where she received the majority of her training under the direction of Melissa Morris. At the age of 13 Tiffani was accepted into the Blue Springs Ballet Performing Company where she danced many roles including Fairy Godmother in Cinderella, Drosselmeyer and Dew Drop and many other roles in The Nutcracker, Swan Leader in Swan Lake, Captain Hook in Peter Pan, and variations of Paquita to name a few. Tiffani has also Choreographed many of her own original works for the company.  In 2003 Tiffani became an instructor for Blue Springs Ballet and taught all levels of ballet from creative movement to advanced company classes, pointe and jazz. She has attended seminars and Intensive trainings with Kentucky Ballet Theatre, Dramatic Truth, Russian Ballet Workshop with Dmitri Roudnev, as well as advanced ballet at Penn Valley Community College. Tiffani received dance scholarships to many of these trainings.  Tiffani has also won awards in Gold from the American Academy Ballet Performance Awards. Among her dance training Tiffani is certified in Zumba Fitness.
Tiffani has always been inspired to use her dancing for the Lord. In 2006 she created and directed the Dancing Disciples Ministries, a group of dancers that performed both recreationally and professionally at local churches,fundraising events, groups, nursing homes,charity events and concerts. Dancing Disciples has even danced alongside Dramatic Truth dance company.  Tiffani now directs Key School of Dance dance team performing at area churches, ministry groups, charities, fundraisers, and more Spreading the love of dance and the love of God.
Tiffani Choreographs for many area venues and events such as Blue Springs City theatre, Fort Osage High school Touch of Class Choir, City Theatre of Independence, area churches, and other dance teams and companies.
Tiffani's Professional dance and Choreographic experiences include:
Dancer, teacher, and choreographer for Blue Springs Ballet Company
Dancer, choreographer, and director of the Dancing Disciples
Blue Springs City Theatre Choreographer for:

Willy Wonka (2012)
Its a Wonderful Life Musical (2014)

City Theatre of Independence Choreographer

Seussical (2015),
Willy Wonka 2019

 Dennis Jernigan & Chuck King Concert in 2012
Touch of Class Fort Osage High School Choir ( Choreographer)
Summit Christian Academy Dance Team Assistant Coach 2014 /2015 season
Choreographer for Schefield Family Life Centers' "Tribulation Christmas" 2016.
Tiffani looks forward to working with these organizations again.
Tiffani is married to Adam Key and they have 4 children Bethany, Elaina, Noah, and they welcomed Milo to their family on Oct 8th 2018.
Lydia Seymour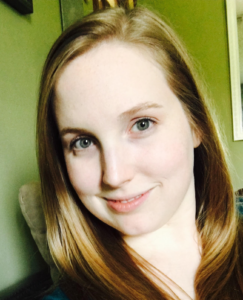 Lydia Seymour began her dance training in 1995 at Blue Springs Ballet under the direction of Melissa Morris.  While at BSB she participated in the American Academy of Ballet Performance Awards in 2005, 2008, and 2008, earning medals in silver, gold, and gold with distinction.
Lydia was a member of the Blue Springs Ballet Company from 2004 to 2009, where she performed various roles in shows such as Cinderella, The Nutcracker, and her senior performance as Wendy Darling in Peter Pan.
Lydia attended Dramatic Truth school of the Arts summer intensives in 2007, 2008, and 2008, where she discovered a love for Modern dance.  She also performed in one season of DT's Mystery of Christmas in 2009.
Lydia joined Tiffani Key's dance ministry the Dancing Disciples in 2006 as a founding member and choreographer.  The troupe danced at several churches, nursing homes, fairs, and meetings.
Giving glory to God through dance training and worship is Lydia's calling.  She began her teaching career at Blue Springs Ballet as a demonstrator for the younger classes, then taught ballet for the home school co-op, Franklin Learning Center.  She taught ballet at Casa de Fitness from 2010 to 2011.  Lydia was head coach and choreographer for the Cornerstone Youth dance team from 2010 to 2013, and taught at the Cornerstone Church Summer dance camps from 2010 through 2014.
In 2012 Lydia helped Tiffani Key open Key School of Dance, where she continues to teach Creative Movement, Ballet, Contemporary, and Stretch and Strength classes. Lydia is supported by her husband Joel and daughter Ember.
Samantha Petralie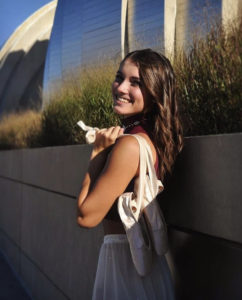 Samantha started dancing at the age of 3 and began competitive dance at the age of 9. Her dance education includes many styles: ballet, pointe, tap, jazz, hip-hop, lyrical, contemporary, modern, acrobats, kick, and pom. Samantha has performed at many dance competitions and recitals over the years, and performed in the Sheffield Family Life Center Tribulation Christmas in December 2016. She has placed in the top 10 at multiple regional and national dance competitions. Samantha graduated from Grain Valley High School where she was on the Royal Talons high school dance team for 4 years. Her senior year she held the position of team leader of the dance team. Samantha will be attending the Metropolitan Community College in the fall, where she plans to study occupational therapy, while pursuing her dance career. Samantha has assisted teaching dance for several years, and now holds her own classes in many styles of dance. Samantha is currently dancing as a Super Nova on the Comets  soccer dance team. Samantha is passionate about dance, and inspired to share this passion with her students!