Kids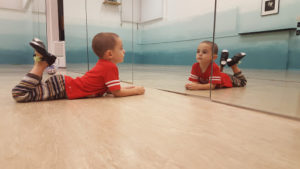 Creative Movement ages 3-6
10 week session
$95 per person or $48 a month
Pre-Ballet ages 7-10
10 week session
$105 per person or $53 a month
All other dance technique classes 1 hour or more
$55 a month for one class a week
$95 a month for Two classes a week
$125 a month for three classes a week
$145  a month for four classes a week
$155 a month for five classes a week
Unlimited class pass
$160 a month
Fitness Class Pricing
Drop in fee $7
10 class punch card $50
20 class punch card $75
Unlimited fitness class pass
Ask Tiffani
Specialty Fitness sessions
Will be priced separately such as Pilates and Yoga
Specialty Dance technique sessions such as tap, ballroom, hip hop, adult sessions will be priced separately.
Other Fees
Other Fees will include Performance fees for recital
Unlocked Dance Collective
Company fee
$30 a month
Dancers are invited to become Company members through an audition process. If accepted
Dancer must pay a company fee to cover cost of costuming, and company classes which will be mandatory to attend along with a regular student schedule.
Company fee is in addition to your regular monthly class tuition.