Dance Programs
August Dance and Performance session 
August 6th -31st
Dancers will come into class and learn a simple dance routine that they will perform for friends and family at the end of August. cost is $45 per person/ one class a week.
summer showcase will be Aug 31st at 6:30pm at Key School of Dance
see 2018 summer schedule -Aug. for a list of classes.
to reserve your place in class visit the online store to purchase the "August Dance and Performance "Class.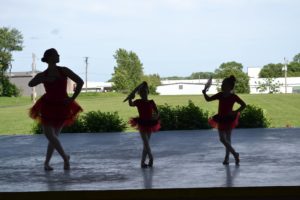 ---
Leap 4 week Summer Dance program
Based on the Movie Leap about an orphan girl dreaming of becoming a ballerina and the obstacles and training she received in order to reach her dreams.
July 9th – August 4th 2018
For Creative Movement and Pre- Ballet classes
Cost is $42 per person