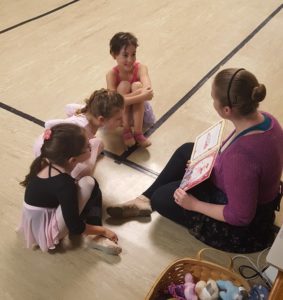 Fall 2019 Tuition and Fees
Fantasy Garden 5 week program Creative Movement ages 2.5-6         (30 minute class one time a week)  $50 per student (Sept 9-Oct 7)
Fantasy Garden 5 week program Pre-Ballet ages 6-10 (45 minute class one time a week) $60 per student (Sept 9- Oct7 th)
Little Ballerina 10 week program October 14th- December 20th Creative Movement  ages 2.5-6 $95 per person
Little Ballerina 10 week program October 14th- December 20th                      Pre-Ballet ages 6-10( 45 min class one time a week) $105 per student
45min to One hour class
One class a week = $55 a month
Two classes a week = $70 a month
Three classes a week = $85 a month
Four classes a week = $100 a month
Five classes a week =$115 a month
unlimited classes per month =$130 a month
Company and Dance Team Unlimited classes = $120 a month ( in addition to company and Dance Team fees and Competition fees)
see Dance Team Fees for requirements and other info.
Fitness class fees
$ 8 Drop in fee
six week sessions =$45
speacilty classes and workshop are priced separately.
Private Lessons
30 min = $20 per class
1 hour = $35 per class
Private lesson fees are specific to that teacher. this is a general fee, however certain teachers may charge higher fees. Fees are to be paid to the teacher upon lesson.