Here you can find the latest news and events for Key School of Dance.

Fall 2019 Schedule of Classes will be finalized soon!

Competitive and non competitive Dance Team will be forming soon! Auditions will be posed in August! please watch for updates!  see our Dance team section for requirements and expectations.

OPEN HOUSE and Dance Team tryout. Open House 2019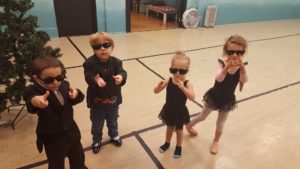 8 Week Tap / Combo session for ages 3-6. This class is half ballet and half Tap. It will only run for 8 weeks starting Thursday Sept. 5th 2019. click the link for read more
Tap _ Ballet Combo 8 week 2019
Starting In Sept. Fantasy Garden for Creative Movement and Pre-Ballet.  A 5 week Introductory ballet session to prepare young students for the structure of dance class. Dance with flowers, fly like butterflies, hop like frogs, and march like ants using fun songs, and dances.
Beginning in October- Little Ballerina a 10 week dance program based on a sweet children's book about a little girl who has dreams of dancing in the Nutcracker. she seeks advice from the Sugar Plum Fairy and receives encouragement to try her hardest and not give up. In the end she achieves her goals. This program is for Creative Movement and Pre-ballet ages.
Other News
We are finalizing our Fall 2019 dance class schedule. we are adding new classes, new teachers, and new programs! check back soon !
Posted in
Uncategorized
Comments Off

on 2019 Fall 2019 schedule coming soon!
Come shop the Key Dance Shop for your dancers Christmas needs and wishes! we sell new and used dance wear, shoes, and accessories. open during class hours 5-8pm Monday-Friday 10-12pm on Saturdays. contact Key School of Dance for special, day time, appointments to shop!
Posted in
News
Comments Off

on Key Dance Shop Open!